Cerulean Soiree at the Vineyard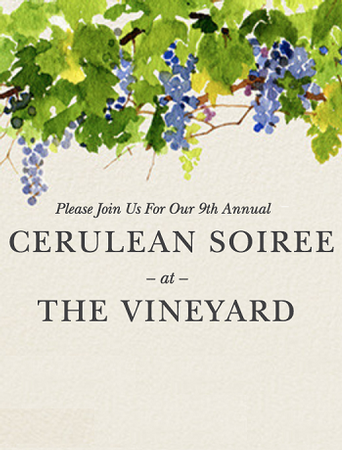 More Details:

We welcome you to join us on our organic vineyards for wine, food, lawn games, and live music. Maybe even a tour through the vines with the owners of Cerulean. We expect it will be harvest time soon for our grapes, which are growing in a cooler climate at 1000 ft of altitude!

On Sunday, September 30th, we invite our Wine Club members and other friends to this special annual event and Wine Club pickup at our Acadia Vineyards.

We will send directions for the event a few days prior. The vineyards are just across the Columbia River from Hood River, in Underwood, WA.